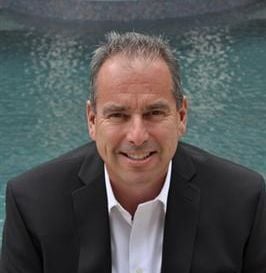 Certified International Property Specialist Network
The CIPS Network – Certified International Property Specialist Network – is a specialty group of the National Association of REALTORS® that focuses specifically on international real estate. The CIPS Network currently has 1,300 members, nearly 850 of which have earned the CIPS designation. More than 300 Network members live and practice outside the US.
What is a CIPS?
A Certified International Property Specialist (CIPS) is an individual who has proven their expertise in the international real estate practice by completing CIPS program requirements. CIPS designees are from Africa, Canada, Colombia, France, Germany, Greece, Hong Kong, Indonesia, Italy, Japan, Mexico, the Netherlands, Pakistan, Russia, Singapore, Taiwan, Thailand, the United States, Venezuela and Vietnam. Several hundred more are currently working toward the designation.
Consumers can benefit from the representation of real estate professionals who have earned the CIPS designation. NAR-International administers the CIPS program and designation which focuses on ownership and transaction principals of international real estate, including specifics on real estate markets in Europe, the Americas and Asia/Pacific. Topics covered in the CIPS classes also include cultural diversities, market data, investment trends, marketing strategies, currency issues and financing.
NAR studies show that CIPS designees tend to be highly experienced both in real estate and in dealing with clients from diverse cultures. For example, 85% of CIPS designees have been working in real estate more than 10 years; 35% have more than 20 years experience. Over 30% of CIPS designees were either born outside the US or are now based outside the US. CIPS designees are increasingly relied upon by local community and business organizations — including Chambers of Commerce and boards of REALTORS® — as international resources.
A Network of Associations In addition to individual Network members, the CIPS Network is also comprised of foreign real estate organizations, located in more than 36 countries around the globe. Each has signed a bilateral cooperating agreement with NAR, creating a potential international network of 1.4 million real estate practitioners connected through a common commitment to ethical real estate practices and high standards of service. NAR assigns a US Reciprocal Director and Ambassador Association to each foreign organization. This provides for increased contact and more individualized communication between the two groups.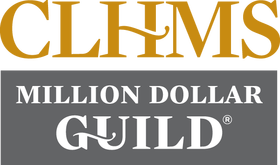 State and Local Council Networks The CIPS Networks is further supported by a growing number of international "local councils" located in the US. Organized in conjunction with a state or local REALTOR® association, these local councils provide grassroots networking and support for the specialty niche of international real estate. For a directory of international local councils, click here: Local Council Directory.
The Institute exists to help real estate professionals provide high quality service to the buyers and sellers of luxury homes and in so doing, maximize their own success in the upper-tier residential market.
The Institute for Luxury Home Marketing is the premier independent authority in training and designation for real estate agents working in the luxury residential market.
The Institute offers the Certified Luxury Home Marketing Specialist (CLHMS) designation for luxury home marketing, conducts research in the high-end market, and provides its members with the information and tools to be more successful. Real estate professionals who demonstrate skill in the million- dollar market receive added recognition as members of the Million Dollar Guild.
An independent organization not tied to any real estate brand, Institute training and membership is open to luxury home and estate agents regardless of firm.
The Accredited Buyer's Representative (ABR®) designation is designed for real estate buyer agents who focus on working directly with buyer-clients. Accredited Buyer's Representatives (ABR®) stand for the benchmark of excellence in buyer representation. What's their key to success? They know that you can't count on the market—you have to count on your skills. ABR® education provides the expertise you need for an edge in serving today's home buyers.