You dream it. We find it.
It's what we do.
Our team of top Dallas real estate agents provides real estate services in Dallas, Houston, Austin and throughout Texas.
We also work with developers to market and sell lots, villas and estates throughout the Caribbean including Mexico, Costa Rica, Caymans, Roatan, Belize, BVI's and Ecuador.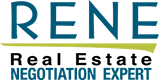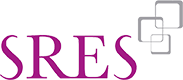 When you speak, we listen! In any relationship communication is key, and we are always here to serve you via phone, text, or email. Your goals are our priority, and we specialize in getting you the best result… not just the result that's most convenient... To us, you're more than a client - you're a partner, and we're in this together!
Not sure where to start?
Use our local guides to explore market trends, new listings, schools, and top businesses within the areas that interest you.
Stay in the loop on the latest events, news, & happenings in and around our community!
"I used Debbie to sell my late mother's home. She was very knowledgeable of the area & what to ask for. Great with negotiation & on top of things at all times. I highly recommend her whether you are buying or selling."
"We had Debbie help us purchase a home in Katy in October 2015. We were very pleased with the professionalism and attention to detail that Debbie provided us. She was extremely prompt in her responses, and very patient and accommodating when…"
"Ed@Eakingroup has not only met, but exceeded all expectations in servicing our Real Estate transaction needs. Intricate networking within the DFW, Austin and Houston markets as well as Mexico & Caribbean is truly a value add and highly recommended."
"Ed helped my wife Karen and I through the buying process of two homes - one that fell through because of issues with the seller, and a second that we completed the sale on. Throughout the process, he was helpful and accommodating for out of state…"
"Ed helped me find my current home and I couldn't be happier with the experience. He is extremely knowledgeable about all areas of the real estate industry, markets, and buying process, so he can answer any questions or give advice based on his…"