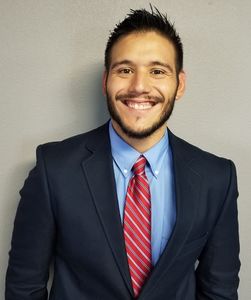 About Moises Ariel Maldonado Mazariegos
Hawaii, Texas and Germany are now where Moises calls "dahoam". Having grown up in a small town outside of Dallas, Moises grew up eager to see the world. Having the privilege of serving his country in three continents, and graduating with an International Business MBA in Germany, you could say he got to do just that.
Travel, learning and meeting people of different backgrounds are what Moises enjoys the most. This has helped him become proficient in three languages, develop a passion for connecting with people and a hunger for constant learning.
Now back in the Texas, the pillars of his business are "relationship building" & "meticulous intensity." He can often be heard quoting, "I rather be overprepared than under." Moises understands that just as no two homes are identical, no two people are the same. He's curious to hear your story and help get you one step closer towards your dreams.
Come meet the new smile in Real Estate!