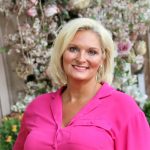 Bobbie Smith
REALTOR®
A little about me
As a licensed Realtor, Bobbie Smith's mission is to provide optimal value and exceptional service to clients seeking to invest or purchase a second home in the Mexico and Belize markets.
With a strong business sense, an amiable personality and an engaging approach, Bobbie is a powerful industry asset to her clients. She is creative, thoughtful, savvy and quick on her feet, leveraging her vast networks, local market knowledge and versatility to partner with buyers, sellers and property developers. For Bobbie, building trust is key to fostering lasting relationships and delivering a rewarding and stress-free process for each client.
Bobbie has earned a reputation for her professionalism and negotiating with prowess and insight. She recognizes how overwhelming and exciting buying or selling your home can be, and strives to create a customized experience for each client. As a Certified New Home Sales Agent (NHSAC), she assists clients to take advantage of the lucrative real estate opportunities in the Mexico and Belize market, empowering them to create generational wealth.
When she's not chasing her client's dreams, you may find her traveling, biking, and spending time with her grandkids. Her love for travel keeps her accustomed to diverse cultures and architectures.